You can find most of the remaining locally printed merchandise — tee shirts and totes — at Virtue Local Art Market, a fun and quirky local artisan shop at 481 E. Market Street in Hallam, PA,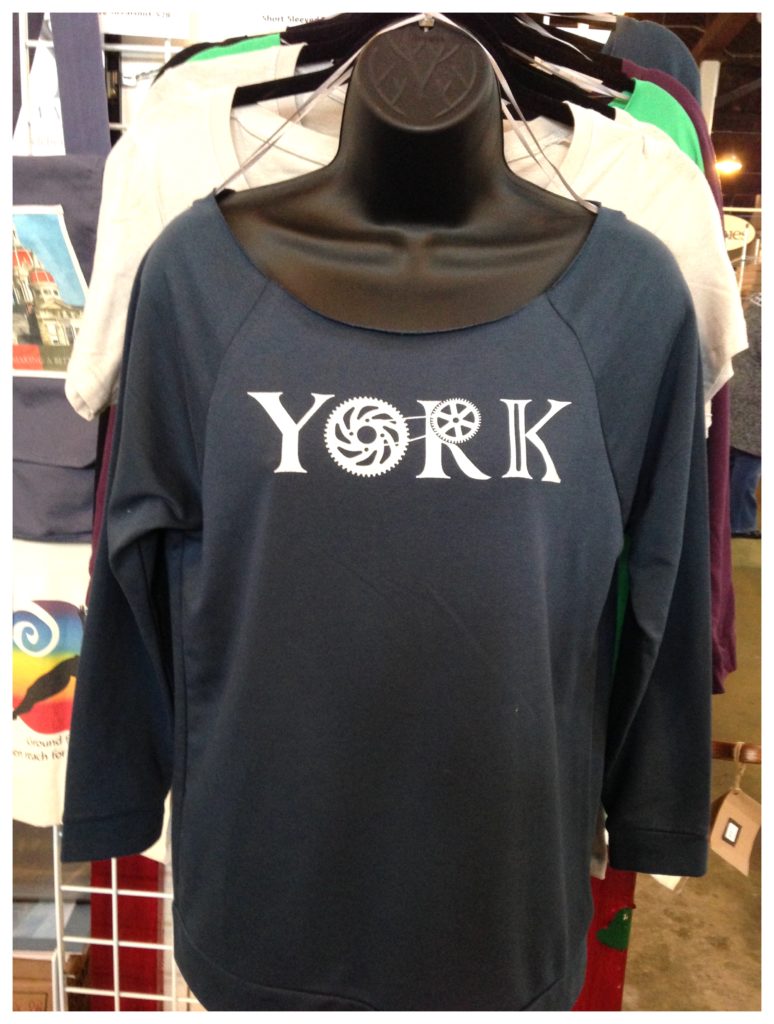 ---
Visit the following locations to buy high-quality York-themed items perfect for giving visitors, host families in foreign countries, and friends and relatives who have moved away from York, including my York photo greeting cards.
---
Want to order locally etched glassware? Contact me for more information.
---
Shop online 24/7 on Zazzle! The fun part of this? Most products are customizeable. We will be adding more products with time; meanwhile, if you have a request, contact us!
---
Also, visit the following locations and ask which items are made in York. They won't necessarily say "York" on them, but they'll be handcrafted by locals. You'll discover wonderful stuff being made right here!
Support the local makers and community. Buy YorkPAstuff.